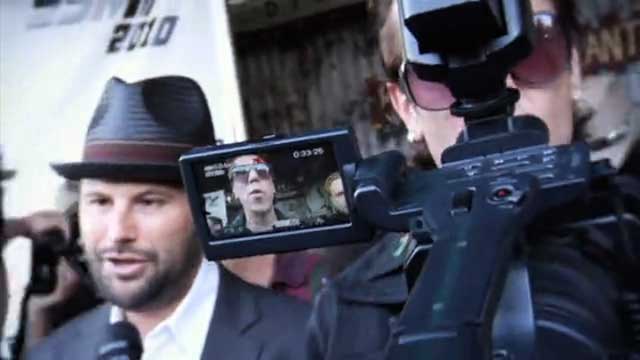 Turbo Charge Your Content with Custom Video Distribution
Videos can be even more powerful with motivational actions at the ready!
Here is a stand-alone video: 
And, here is the video integrated into a canvas with interactive buttons where the viewer can BUY the book instantly!
What's super interesting about using a canvas like this is the distribution opportunities that become available:
1.  Create a Unique URL weblink to use as a Landing Page for press releases, paid search, text ads, banner ads or simply send a weblink to others via email or blog. People can click the link to launch the Landing Page.
2.  Send through your existing Email Service Provider.  Why?
It's the most powerful way to directly engage with your subscriber list
Analytics are gathered by individual email address for future marketing
Share feature is viral, trackable and allows viewers to instantly share via
Facebook, Twitter, and LinkedIn
3. Create an HTML thumbnail link  to add a link and a graphic snapshot of the Landing Page to your website or blog.  The snapshot will launch the Landing Page when clicked.
4. Embed into a website and blog
5. Optimize for Search Engine Marketing by adding hidden searchable text and terms so the Landing Page can be searched and found by search engines.
6. Once embedded into your own webpage, you can email trackable links to it utilizing your ESP Provider and email list.
The links below will give you an idea of how this video has been posted where viewers can see it on-demand.
Amazon 
You Tube 
Power of Real Time Marketing website 
McGraw-Hill Professional
PR Web (opportunity)
Pierce Mattie Public Relations New York (opportunity)
Senior Living Business: Social Media (opportunity)
Connecting with your customers is key and video is a great medium…but providing viewers with a simple, seamless way to learn more, share with others and make purchases is a smart way to grow your business.