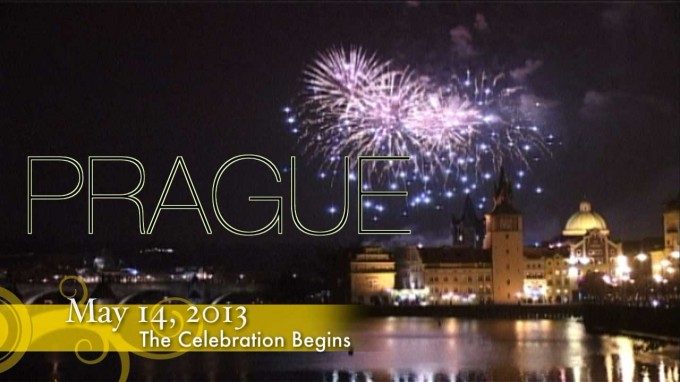 Motivate Your Sales Team with a Custom Video Invitation
Looking for an idea to motivate your sales force?
Boston Mutual Life Insurance Company and Life Insurance Company of Boston & New York decided to create excitement for its sale force facing critical fall enrollments by giving a trip to its 2013 sales convention in Europe's newest hot spot…Prague.  A video teaser was sent out to give a glimpse of what awaits for the sales staff and agencies to put forth their best efforts.
Why Prague?
Prague has become Europe's top hot spot attracting celebrities and royalty.  Alive with music and riverside promenades, breathtaking architecture and cafe-lined squares.
The Vitava River winds through this "city of a hundred spires", its riverbanks and the surrounding hills contrasting with the winding cobblestone streets of the old city center.
Prague is a capital with 1.2 million people and has an incredible mix of Gothic, Romanesque, Baroque and Art Nouveau architecture.
Boston Mutual/Life of Boston offered a five-nights stay at the Four Seasons Hotel built to the highest International Standards.  The hotel unites three historic buildings combining 500 years of exceptional architecure.
Qualification Benchmarks were set with contract dates and pro-rata requirements for which a sales person and their spouse could qualify.  In addition, an annual membership to an exclusive club for the general agency producing net annualized premium quotas was created.  A special banquet night would honor these members.
In addition, exceptional producers were invited to enjoy an additional 2 nights in Dresden, Germany after the convention.
Randall Creative's challenge was to create a video tease without any video sources being provided.  Our search spanned all avenues for video and images that would create excitement and showcase the city's best features.  To add energy, we integrated higher-end motion graphics, fireworks and sweeping music.